Protect Your Freedom After a Drug Charge
Hire an Experienced Defense Attorney in Oklahoma City, Oklahoma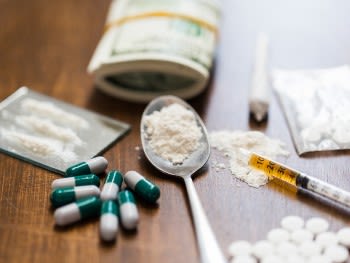 Have you recently been charged with a federal drug offense? These are serious crimes, with penalties that can extend to life in prison. If you're facing a federal drug charge, William H. Campbell, Attorney at Law is here for you. Our attorney works hard to defend clients and fight for the best possible outcome.
Call 405-232-2953 to speak with Attorney Campbell about your case.
Defense Against Any Type of Drug Charge
Our attorney has worked with clients facing charges related to marijuana, cocaine, heroin, methamphetamine and other illegal drugs. Attorney Campbell has successfully defended clients facing a wide variety of drug charges, including:
Possession with intent to distribute

Distribution

Trafficking

Manufacturing

Maintaining a place or vehicle for drug offense
When you're charged with a federal drug crime, there's no time to waste. Reach out to William H. Campbell, Attorney at Law to start preparing your defense in Oklahoma City, Oklahoma.